Are you looking to further your education in an English-speaking Country? Are you looking to immigrate or work in an English-speaking country? For non-native English speakers, most English-speaking countries require an English proficiency test to evaluate ability to write, speak, listen and read in English. One of those tests is the IELTS test, or International English Language Testing System.
What is IELTS?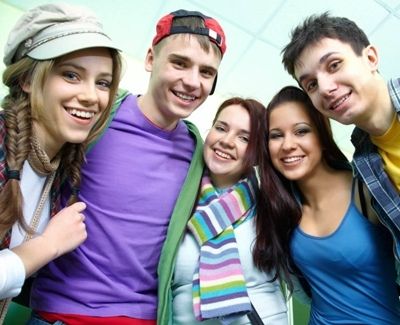 The International English Language Testing System is a test designed specifically to evaluate English proficiency in non-native English speakers. This test is widely renowned on an international level. In fact, IELTS is accepted for most Universities in Australia, Britain, New Zealand, Canada and Europe. Additionally, over 3000 Universities in the United States of America accept this standardized test.
IELTS is also used in various immigration programs throughout the world. Immigration agencies in the United Kingdom, Canada and Australia all accept the International English Language Testing System for the immigration visas. There are two slightly differing versions of the test depending on whether you are taking it for academic purposes or for migration/employment
The IELTS test evaluates proficiency in four main areas.
During this portion of the test, the test-taker listens as a person or persons speak. They must be able to listen to and understand various social situations and educational/training situations. After listening to the situations once, they must answer various questions regarding what the person or persons said, correctly.
The reading section entails various question types including: multiple choice, short-answer questions, the ability to identify writing information and author views, diagram labelling, and the ability to complete a summary from a written text. Test-takers will not get points if their answers contain spelling and grammar mistakes during this section.
The writing portion is comprised of two tasks which must be completed within the allotted time given. In task one, test-takers write at least 150 words in about 20 minutes. In task two, test-takers write at least 250 words in about 40 minutes. If the answer is not the appropriate amount of words or is off-topic, marks will not be given. The test also requires all answers to be written in full sentences, with no bullet points.
This section of the test is a face-to-face interview, which involves three sections. In the first section, test-takers must be able to discuss their family, work, hobbies and other general topics.
During section two, the test-taker is given a card with a particular topic, which they must be able to speak about for at least two minutes. They must also be capable of answering questions from the examiner regarding their topic.
In the last section, test-takers must have an active discussion with the examiner. Usually, regarding questions from the previous two sections. This section lasts for 4-5 minutes, but after completion the test is over.
How can TEPTH help me pass the IELTS test?
TEPTH is here to guide you every step of the way through your testing journey. We can help you understand which test you need to take and what course best fits your needs. We currently offer an online course and an in-person course.
Both courses give you a better understanding of what the test looks like, and prepares you to achieve your required score. Through our top-tier instructors, workbooks and practice tests, we provide the best chance at successfully passing the IELTS test.
Lastly, we tailor our programs to you and your level of proficiency. Our instructors and advisors are trained and prepared to meet you where you are. They are experienced and ready to help you learn in a way that works for you. So, what are you waiting for? Sign up, and get started on your future, today.