DUBAI SILICON OASIS AUTHORITY (DSOA)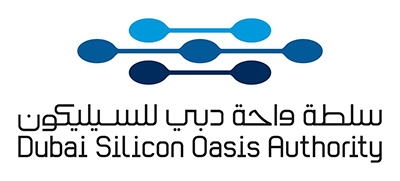 TEPTH is licensed by Dubai Silicon Oasis Authority (DSOA), the regulatory body for Dubai Silicon Oasis (DSO), a 100 % government owned Free Zone Technology Park that was established with the mission to promote modern technology based industries; thus supporting the region's demand for business expansion. A full package of incentives and benefits are provided to companies operating within the free zone. Dubai Silicon Oasis is designed as a hi-tech ecosystem which offers businesses a plethora of advantages including a state-of-the-art infrastructure, in-house business services and strong business support such as technology investment incentives for large enterprises, entrepreneurial support, an incubation center and venture capital funding.
We are proud at TEPTH to be accredited with this high tech ecosystem.
KNOWLEDGE & HUMAN DEVELOPMENT AUTHORITY (KHDA)
TEPTH is accredited by the  KHDA. The Knowledge and Human Development Authority was established in 2006 with the aim to develop the education and human resource sector in Dubai.  The KHDA has set high standards of quality of education and it ensures that they are met in the  Dubai region. The KHDA supports schools, universities, students, parents, investors and educators to give birth to a high quality education sector that is highly focused on wellbeing and happiness. We feel honored to be accredited by KHDA and this only makes us even more credible and trust worthy.